This blog looks super technical right now and one may get the impression that I am only munching probability distributions day in and day out! No! I am also munching pizza!
Keep in mind that this is my personal blog so I may also post things that interest me apart from statistics. One of those things are pictures!
There are quite some photos by me online but not so many in which I am depicted. So here is a recent one of me making pizza dough at a friends' place: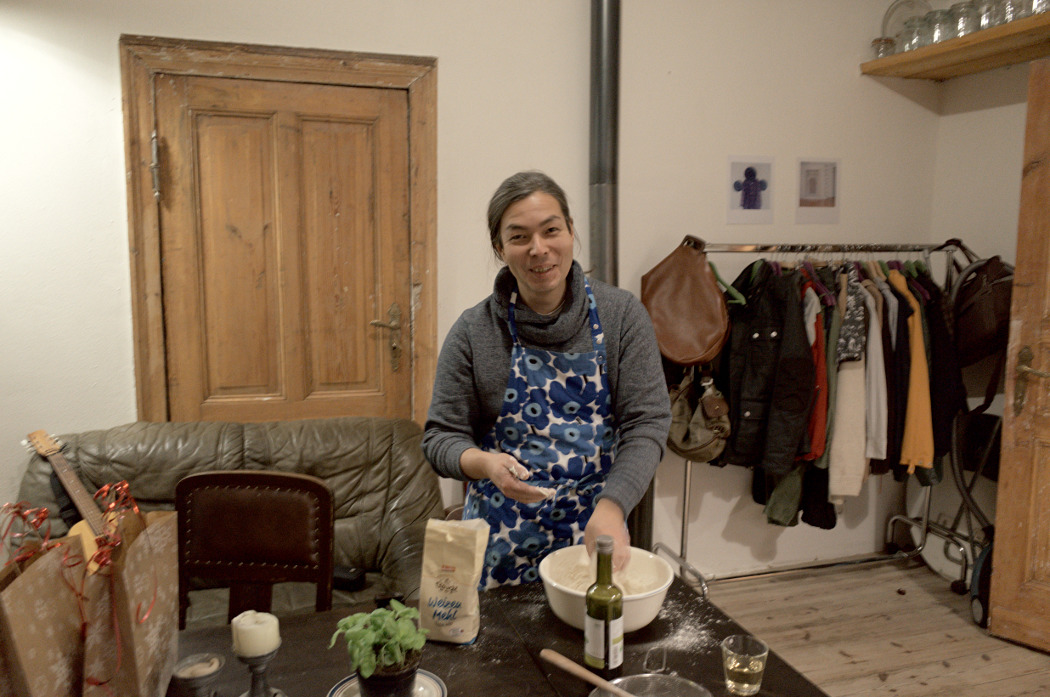 Picture by Martin.